Up close and personal: Getting to know the denim market in India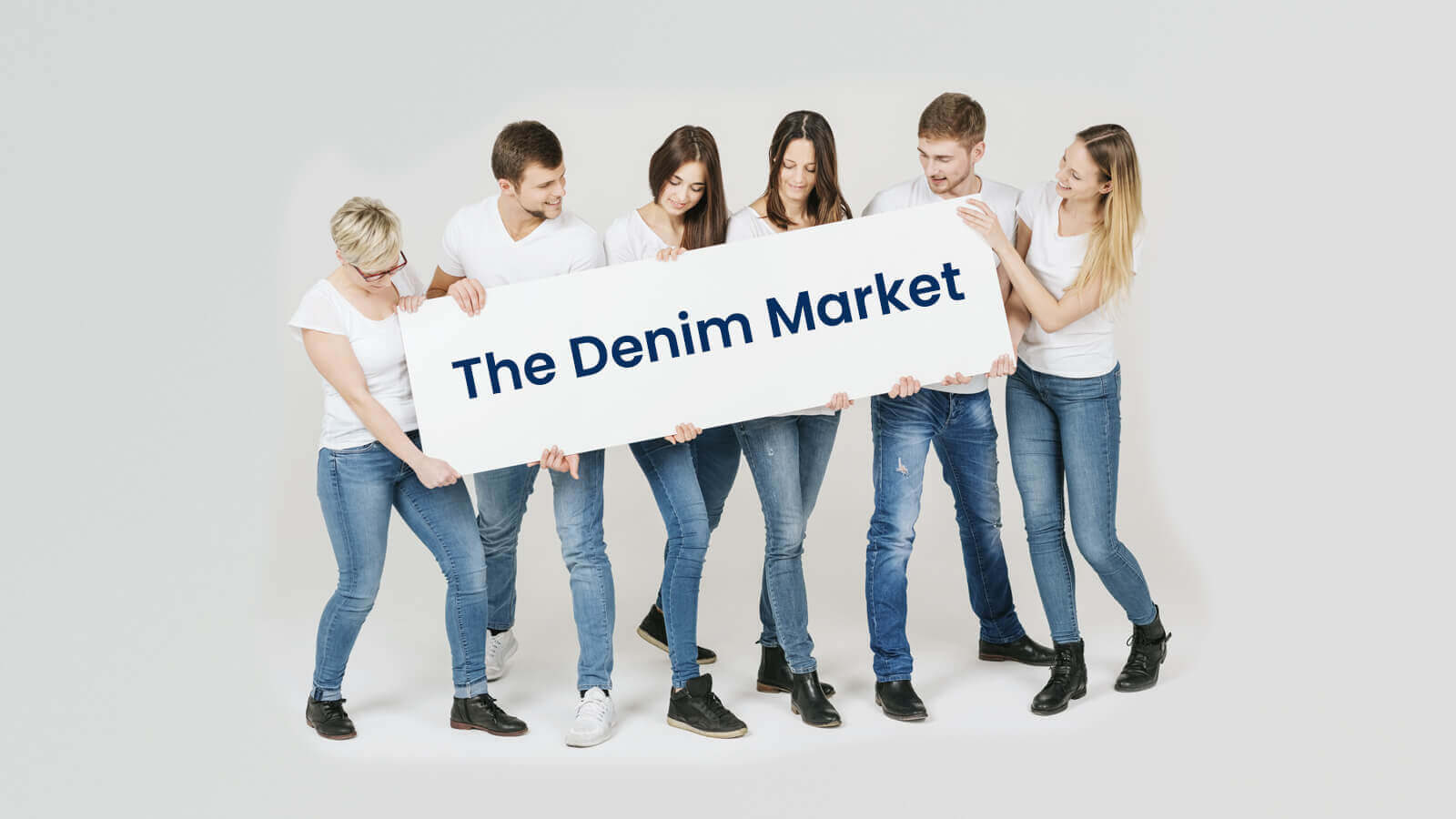 In the post-pandemic world, the denim industry appears to be one of the fastest-recovering segments. The trusted market research agency Research and Markets projections suggest that the global denim market may be valued at $87.4 billion by 2027.
Against such lofty possibilities, the Indian denim market holds great promise and potential. Today, with an annual installed capacity of nearly 1,600 million meters of denim fabric, India's market is second only to China's in terms of sheer size.
Top trends in the denim market
Colored denim
Blue denim may be classic, but colored denim is ever-increasing in popularity. For instance, white and black denim are crowd favorites when it comes to jeans. In addition, non-standard colors like brown, mustard, military green, and even red are finding their place in the spotlight. Unique fabric shades are also preferred for other kinds of apparel, like denim skirts, jackets, and jumpsuits.
Washed denim
Transparency is crucial in the supply chain, and sustainability is fast becoming a necessary box to tick. Unfortunately, many suppliers in the apparel supply chain fail to communicate vital information about logistical delays on time. They may also use unsustainable supply chain practices without disclosing them. Washed denim is softer, more stable, and easier to handle. The fabric may be put through different kinds of wash before it's sold. The most common type is stone wash, which uses pumice stones. Then, there's an acid wash for the denim fabric, which uses pumice stones soaked in an acid solution. You also have rinse and enzyme wash, each of which is effective.
Quilted denim
Lead times have increasingly become shorter because of reducing product cycles and the rising preference for fast fashion. This makes it tough for apparel companies to obtain delivery of their supplies in a timely manner. Quilted denim products blend style and functionality for customers looking for warm clothing that doesn't compromise on aesthetics. This denim category achieves the desired results by using crosshatch stitches on cotton-based denim and adding a light layer of thermal poly. Popular products in this segment include quilted denim jackets, coats, coveralls, and even bags.
Stretch denim products
While perishability may not be a big issue for the apparel industry, transportation issues can often plague its supply chain. As a result, shipments may go missing or products could reach the end user in a damaged condition, leading to a loss of credibility for the apparel company. Stretch denim typically uses other synthetic fabrics like lycra or elastane to make garments more flexible. This makes the fit better too, which is why an increasing segment of customers prefers flexible denim to the traditional fabric version. In addition, stretchy denim is primarily lightweight. Bull denim fabric may be the exception since it is a heavier variant that is 100% cotton.
Give your denim business an upgrade with the best-in-class fashion solutions.
The denim market can be dynamic and challenging. You need peerless solutions from sourcing to delivery to stay ahead of the competition. Zoglix can help you here. We offer a one-stop solution for all your denim design and sourcing needs with end-to-end custom manufacturing services, hassle-free order tracking, brand collaborations, logistics, inventory management, and more.  
Visit our website to know more.